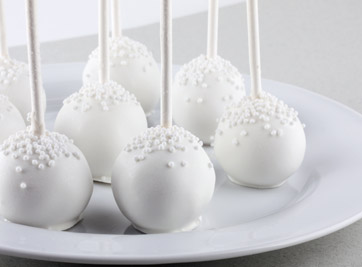 IACM FAQ's about Food Grade Titanium Dioxide
Identifiers
Titania
CI Pigment White 6
CI No. 77891
E171
INS No. 171
CAS No. 13463-67-7
EINECS No. 236-675-5
Physical Description
Titanium Dioxide (TiO2) is a bright white pigment that has a melting point ranging from 1830-1850°C.  It is soluble in alkali solutions and sulfuric acid, but insoluble in nitric acid and water.  The three crystalline forms of titanium dioxide that exist in nature are anastase, brookite, and rutile, with anastase being the most commonly available. Only synthetically produced TiO2 is used as a color additive, and it is the white colorant of choice in most food, drug and cosmetic applications.  It has excellent light, heat and pH stability. Industrial TiO2 is primarily the product of chemical synthesis using ilmenite (FeTiO3) as the source of titanium.
Common Uses
Titanium dioxide is used to color confectionery goods, bakery products, dairy products, cheeses, icings and decorations, frozen desserts, non-dairy creamers, dried soup, pet foods, pharmaceutical products and cosmetics.
Specifications
US FDA
JECFA
EU Commission Regulation (EU) No 231/2012
Codex Provisions
Titanium dioxide is a food additive that is included in Table 3 of the General Standard of Food Additives (GSFA), and as such may be used in specified foods under the conditions of good manufacturing practices (GMP) as outlined in the Preamble of the Codex GSFA. Titanium dioxide could also be used in heat-treated butter milk of food category 01.1.1 and spices of food category 12.2.1. Titanium dioxide is acceptable in foods conforming to Commodity Standard for Bouillons and Consommés (CS 117-1981).
Regulatory Approvals
Safety Assessment
Titanium dioxide has consistently been proven as safe for use in approved applications. Titanium dioxide is not genotoxic by a weight of evidence analysis. Humans given 5000 mg of TiO2 suspended in milk absorbed insignificant amounts of TiO2. Orally administered TiO2 is poorly absorbed in rats. Ninety-two percent of TiO2 administered via the diet appeared in the feces of rats. No overt toxicity was observed in humans ingesting 450,000 mg TiO2. The low acute oral toxicity of TiO2 is demonstrated by LD50 values > 25,000 mg/kg and 10,000 mg/kg in rats and mice, respectively. Reduced survival was seen in female mice fed 7,500 mg/kg bw/day anastase (66% survived until the end of the 103-week study compared to 90% survival in the controls). However, no adverse effects occurred in female mice fed 3,750 mg/kg bw/day, male mice fed 7,500 mg/kg bw/day, or rats fed up to 2,500 mg/kg bw/day anastase for 103 weeks. No overt signs of toxicity occurred in dogs fed 900 mg/kg bw/day, guinea pigs fed 800 mg/kg bw/day, cats fed 1,500 mg/kg bw/day or rabbits fed 1,500 mg/kg bw/day anastase, all for 390 days.
Safety Reviews
JECFA (1970) Toxicological evaluation of some food colors, emulsifiers, stabilizers, anti-caking agents and certain other substances. FAO Nutr. Mtgs. Rept. Ser. No. 46A; WHO Food Add. 70.36. Available online
EFSA ANS Panel (EFSA Panel on Food Additives and Nutrient Sources added to Food), 2016. Scientific Opinion on the re-evaluation of titanium dioxide (E 171) as a food additive. EFSA Journal 2016;14(9):4545, 83 pp. Available online