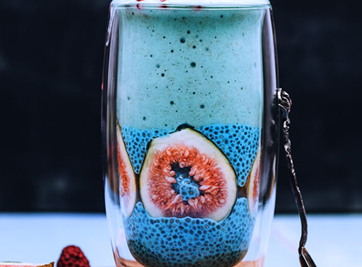 Identifiers
Spirulina color
INS No. 134
CAS No. 20298-86-6
Physical Description
Spirulina extract is obtained by aqueous extraction of the biomass of Arthrospira platensis, an edible cyanobacterium. Commercial products are formulated in liquid and powder forms.
Common Uses
Spirulina extract is a blue coloring agent used in a wide range of foods and beverages including flavored dairy products, cheese, dairy based desserts, processed fruits and vegetables, baked good and baking mixes, alcoholic and non-alcoholic beverages and beverage bases, breakfast cereals, cocoa products, confectionery products (including soft and hard candy and chewing gum), egg products, gravies and sauces, herbs and spices, condiments and soup and soup mixes, as well as in nutritional supplements and pharmaceuticals.
Specifications
Regulatory Approvals
Safety Assessment
Spirulina extract is used in food in China, the EU, Japan, Mexico and the USA, among others. JECFA evaluated spirulina extract in 2018 and established an ADI of "not specified" based on the absence of toxicity in repeated-dose animal studies conducted with spirulina extract and dried spirulina. No evidence of carcinogenicity or systemic toxicity was observed in long-term toxicity studies in rats fed spirulina extract or dried spirulina. There were no concerns regarding genotoxicity. Reproductive and developmental toxicity were not of concern based on the absence of toxicity in feeding studies conducted with dried spirulina in mice, rats and hamsters. Expressed as phycocyanins, estimated dietary exposure from the use of spirulina extract as a food colour, based on the budget method, and exposure to spirulina extract and dried spirulina from other dietary sources including food ingredients, dietary supplements and coatings of dietary supplements was 190 mg/kg bw for a 60 kg adult and 650 mg/kg bw for a 15 kg child. The Committee concluded that this dietary exposure does not present a health concern.
Safety Reviews
Evaluation of certain food additives: eighty-sixth report of the Joint FAO/WHO Expert Committee on
Food Additives. Geneva: World Health Organization and Food and Agriculture Organization of the United Nations; 2019 (WHO technical report series; no. 1014). Available online