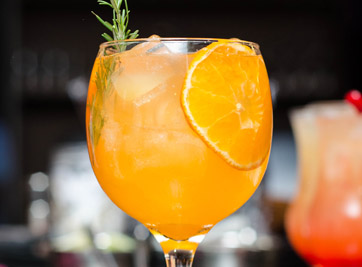 Identifiers
INS No. 161b (i-iii)
Lutein from Tagetes erecta
Tagetes extract
Lutein esters from Tagetes erecta

E 161b
EINECS No. 204-840-0
CAS No. 127-40-2
Aztec marigold
Mixed carotenoids
Xanthophylls
Bo-Xan
Physical Description
Lutein is a naturally occuring pigment extracted from Marigold flowers (Tagetes erecta), grown abundantly throughout South America and Asia. The pigment is a carotenoid and belongs to the group called Xanthophylls. Lutein is also used in functional foods due to its antioxidant properties. This color has good stability against light, heat and pH, and provides a warm yellow color. Lutein esters from Tagetes erecta is a dark yellow-brown solid insoluble in water and soluble in hexane and is obtained by solvent extraction of dried petals of marigold, further purification and subsequent removal of solvents.
Common Uses
Lutein is used as a food coloring agent and nutrient supplement in a wide range of baked goods and baking mixes, beverages and beverage bases, breakfast cereals, chewing gum, dairy product analogues, egg products, fats and oils, frozen dairy desserts and mixes, gravies and sauces, soft and hard candy, infant and toddler foods, milk products, processed fruits and fruit juices, soups and soup mixes.
Specifications
US FDA (for use in chicken feed)

EU defined in Commission Regulation (EU) No 23/2012

JECFA
Codex Provisions
The Codex Alimentarius Commission has finalized authorization of Lutein from Tagetes erecta (INS 161b(i)) use in flavored fluid milk drinks (food category number 1.1.4) with a maximum permitted level (MPL) of 100 mg/kg, as noted in the General Standard of Food Additives (GSFA) There are also a number of proposed provisions at Step 4. Lutein esters from Tagetes erecta (161b(iii)) is a food additive that is included in Table 3 of the GSFA.
Regulatory Approvals
Safety Assessment
JECFA evaluated lutein from Tagetes erecta and lutein esters from Tagetes erecta in 2018 and noted that free lutein, and lutein esters are biochemically and toxicologically equivalent. In its evaluation, JECFA indicated that no adverse effects were observed in a broad range of toxicological studies of free lutein, and lutein esters  in laboratory animals and in clinical studies in humans. The estimated dietary exposure from the use of free lutein, and lutein esters as colours or food supplements are in the same order of magnitude as the intakes from foods where these xanthophylls are naturally present. Based on the absence of toxicity in a wide range of studies with NOAELs of approximately 210–400 mg/kg bw per day for lutein, and estimated dietary exposure of up to 2.4 mg/kg bw per day, the Committee established a group ADI "not specified" for lutein from Tagetes erecta, and lutein esters from Tagetes erecta, as well as and zeaxanthin (synthetic).
Safety Reviews
EFSA Panel on Food Additives and Nutrient Sources added to Food (ANS); Scientific Opinion on the re-evaluation of lutein (E 161b) as a food additive on request of the European Commission. EFSA Journal 2010; 8(7):1678 [57 pp.]. Available online
Joint FAO/WHO Expert Committee on Food Additives (2004 : Geneva, Switzerland) Evaluation of certain food additives : sixty-third report of the Joint FAO/WHO Expert Committee on Food Additives. (WHO technical report series; 928). Available online
Joint FAO/WHO Expert Committee on Food Additives (1987) Toxicological evaluation of certain food additives: thirty-first report of the Joint FAO/WHO Expert Committee on Food Additives. (WHO technical report series; 759). Available online
Joint FAO/WHO Expert Committee on Food Additives (2014) Evaluation of certain food additives: seventy-ninth report of the Joint FAO/WHO Expert Committee on Food Additives (WHO Technical Report Series; 990). Available online
Evaluation of certain food additives: eighty-sixth report of the Joint FAO/WHO Expert Committee on
Food Additives. Geneva: World Health Organization and Food and Agriculture Organization of the United Nations; 2019 (WHO technical report series; no. 1014). Available online