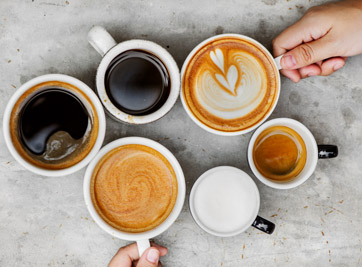 Identifiers
INS No. 150a
E 150a
Class I
Plain Caramel
Caustic Caramel
INS No. 150b
E 150b
Class II
Caustic Sulfite Caramel
Sulfite Caramel
INS No. 150c
E 150c
Class III
Ammonia Caramel
INS No. 150d
E 150d
Class IV
Sulfite Ammonia Caramel
CAS No. 8028-89-5
Physical Description
Caramel is made by the controlled heating of food-grade carbohydrates and is one of the most common natural colorings. There are four different types of Caramel distinguished by how they are produced: Plain Caramel, Sulphite Caramel, Ammonia Caramel or Sulphite Ammonia Caramel.
Common Uses
Caramel color is mostly used in soft drinks and alcoholic beverages. It is also added to confectionery, bakery products, dairy products, desserts, meat, seafood, vinegars, sauces, gravies, soups, snack food, fruit preparations, and convenient food.
Specifications
US FDA
JECFA
EU Commission Regulation (EU) No 231/2012
Codex Provisions
Caramel I – plain caramel is a food additive that is included in Table 3, and as such may be used in certain foods under the conditions of good manufacturing practices (GMP) as outlined in the Preamble of the Codex GSFA. Caramel II – sulfite caramel is permitted for use in flavored fluid milk drinks at a maximum level of 2,000 mg/kg and there are many more draft provisions pending adoption. Caramel III – ammonia caramel and Caramel IV – sulfite ammonia caramel are also authorized for use in many food categories in the GSFA.
Regulatory Approvals
Safety Assessment
A comprehensive review of caramel color safety was recently published in Food and Chemical Toxicology.
Safety Reviews
EFSA Panel on Food Additives and Nutrient Sources added to Food (ANS); Scientific Opinion on the re-evaluation of caramel colours (E 150a,b,c,d) as food additives. EFSA Journal 2011;9(3):2004 [103 pp.]. Available online
JECFA (2001) Evaluation of certain food additives and contaminants. 55th report of the Joint FAO/WHO Expert Committee on Food Additives. WHO Technical Report Series 901. Available online
JECFA (1986) Evaluation of certain food additives and contaminants. 29th report of the Joint FAO/WHO Expert Committee on Food Additives. WHO Technical Report Series 733. Available online