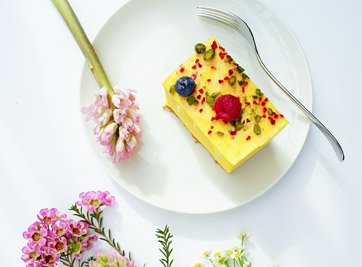 Identifiers
INS No. 160e
E 160e; beta-apo-8′-carotenal (C30)
CI Food Orange 6
Physical Description
β-apo-8′-carotenal occurs as a fine, crystalline powder with a dark, metallic sheen.
Common Uses
β-apo-8′-carotenal can be used to color confectionery, bakery products, snack food, juices, fruit drinks, soups, jams, jellies, gelatins, processed cheese, margarine, salad dressings, fats and oils.
Specifications
Commission Regulation (EU) No 23/2012
Codex GSFA Provisions
β-apo-8′-carotenal (INS No 160e) is added to foods and beverages at concentrations up to a maximum permitted level (MPL) as established by the Codex Alimentarius Commission and adopted in the General Standard of Food Additives.
Regulatory Approvals
Safety Reviews
Safety Evaluation of certain food additives (Eighty-seventh report of the Joint FAO/WHO Expert Committee on Food Additives) WHO Food Additives Series, No. 78, 2020. Available online
EFSA Panel on Food Additives and Nutrient Sources added to Food (ANS); Scientific Opinion on the re-evaluation of β-apo-8'-carotenal (E 160e) as a food additive. EFSA Journal 2012;10(3):2499. [46 pp.] Available online