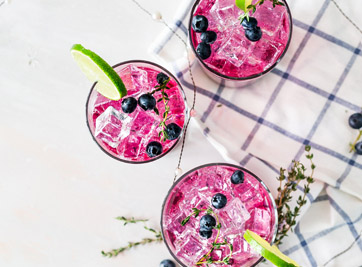 Identifiers
Carmoisine
INS No. 122
E 122
EINECS No. 222-657-4
CAS No. 3567-69-9
CI Food Red 3
CI No. 14720
CI Acid Red 14
Physical Description
Azorubine is a red dye that offers a red to maroon shade in applications. It consists essentially of disodium 4-hydroxy-3-(4-sulfonato-1-naphthylazo)- 1-naphthalenesulfonate and subsidiary coloring matters together with sodium chloride and/or sodium sulfate as the principal uncolored components. Azorubine is soluble in water and slightly soluble in ethanol.
Common Uses
Typical applications include beverages, confectionery, bakery, dairy fats and oil, meat, seafood, snacks, dry mixes and seasonings, fruit preparation, convenient food, flavors, and pharmaceuticals.
Specifications
EU Defined in Commission Regulation (EU) No 231/2012
JECFA
Codex Provisions
The Codex Alimentarius Commission has finalized authorization of Azorubine (Carmoisine) use in soups and broths (food category number 12.5) with a maximum proposed level (MPL) of 50 mg/kg and flavored fluid milk drinks (food category number 1.1.4) with a MPL of 150 mg/kg, as noted in the General Standard of Food Additives. Many other applications of Azorubine (Carmoisine) as a color additive in foods and beverages have been proposed and are pending authorization, following completion of the review and comments process. Most applications are at Step 7 of the Step Process with few at Step 4 of the Process. The MPL for most of these applications range from 200-500 ppm, with few exceptions of lower limits in selected types of foods.
Regulatory Approvals
Safety Reviews
EFSA Panel on Food Additives and Nutrient Sources added to Food (ANS); Scientific Opinion on the re-evaluation of Azorubine/Carmoisine (E 122) as a food additive on request the European Commission. EFSA Journal 2009; 7(11):1332. [40 pp.]. Available online
JECFA (1983) Evaluation of Certain Food Additives and Contaminants (Twenty-seventh Report of the Joint FAO/WHO Expert Committee on Food Additives). WHO Technical Report Series, 696. Available online