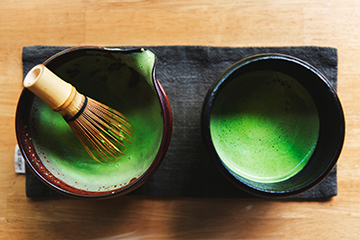 Identifiers
Chlorophylls, copper complexes:
-INS No. 141(i)
-E 141(i)
–CI Natural Green 3
-CI No 75810
-Copper Chlorophyll
-Copper Phaeophytin
Chlorophyllins, copper complexes sodium and potassium salts:
-INS No. 141(ii)
-Sodium Copper Chlorophyllin
-Copper complexes of chlorophyllins
-E141(ii)
-Potassium Copper Chlorophyllin
-CI Natural Green 5
-CI No 75815
Physical Description
Chlorophyll is an oil soluble pigment obtained from Lucerne, Nettle, Spinach and Grass, providing an olive-green color. The addition of Copper results in Copper Chlorophyllin. The water-soluble form, Sodium Copper Chlorophyllin, is obtained by the saponification of oil soluble forms. The Copper Chlorophyllin pigment gives bright green and is very stable against light and heat.
Common Uses
Typical applications include confectionery, desserts, beverages, dairy products, ice cream, fruit preparation, bakery products, soups, sauces, snack food, seasonings, and convenience food.
Specifications
US FDA (Sodium Copper Chlorophyllin)
JECFA
EU defined in Commission Regulation (EU) No 23/2012
Codex Provisions
Chlorophophylls and Chlorophyllins, copper complexes are added to foods and beverages at concentrations up to a maximum permitted level (MPL) as established by the Codex Alimentarius Commission and published in the General Standard of Food Additives (GSFA).
Regulatory Approvals
Safety Reviews
Joint FAO/WHO Expert Committee on Food Additives (JECFA) (1969) JECFA 13th Report. Specifications for the Identity and Purity of Food Additives and Their Toxicological Evaluation. WHO Technical Report Series, No. 445. Available online
Joint FAO/WHO Expert Committee on Food Additives (JECFA) (1978) JECFA 22nd Report. Evaluation of Certain Food Additives and Contaminants. WHO Technical Report Series, No. 631. Available online
EFSA ANS Panel (EFSA Panel on Food Additives and Nutrient Sources Added to Food), 2015. Scientific Opinion on re-evaluation of copper complexes of chlorophylls (E 141(i)) and chlorophyllins (E 141(ii)) as food additives. EFSA Journal 2015;13(6):4151, 60 pp. Available online