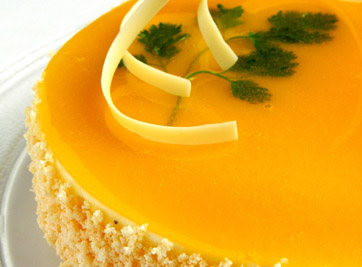 Identifiers
INS No. 160a (i-iv)
Carotenes, beta-, synthetic
Carotenes, beta-, vegetable
Carotenes, beta-, Blakeslea trispora
Beta-Carotene-rich extract from Dunaliella salina
E160a(i-iv)
beta-carotene
Plant carotenes
Beta-carotene from Blakeslea trispora
Algal carotenes
Beta carotene, natural and synthetic
Carrot oil
CI Food Orange 5
EINECS 230-636-6
Physical Description
Beta-Carotene, an isomer of the naturally occurring carotenoid Carotene, is the pigment largely responsible for the color of various products obtained from nature. β -carotene may be obtained from natural sources, such as various edible vegetable sources or by fermentation from Blakeslea trispora or produced synthetically from acetone. Both the synthetically produced and the natural sources of β -carotene can be used as color additives. All types of Carotenes display Pro-Vitamin A activity. Carotenes are generally available in shades of yellow to yellow-orange but can also be found in orange or red shades. Carotenes offer excellent light, heat and pH stability.
Common Uses
Carotenoids are natural orange food colors used in a wide range of food and beverages including cider, malt beverages, water-based flavored drinks, margarines, cheeses, cake fillings, custards, yogurts, processed nuts, precooked pastas and noodles.
Specifications
US FDA
JECFA
EU defined in Commission Regulation (EU) No 23/2012
Codex Provisions
Carotenoids, including vegetable beta-carotenes, and carotenoids such as beta-carotenes Blakeslea trispora and synthetic, are added to foods and beverages at concentrations up to a maximum permitted level (MPL) as established by the Codex Alimentarius Commission and published in the General Standard of Food Additives (GSFA).
Regulatory Approvals
Safety Assessment
JECFA has derived a group ADI (0–5 mg/kg bw) for carotenoids using a four-generation study in rats with a NOAEL for β-carotene of 50 mg/kg bw per day with application of a safety factor of 10 because of the natural occurrence of carotenoids in the human diet and the low toxicity observed in animal studies. Data that have become available since the previous evaluation show large differences in absorption of β-carotene between rodent species and humans. The Committee considered that rodents are inappropriate animal models for establishing an ADI for β-carotene because of the virtual absence of systemic absorption in rodents. Short-term toxicity studies in rats give a NOAEL equal to 3180 mg/kg bw per day, the highest dose tested. No effects were observed in a developmental toxicity study in rats.
Safety Reviews
Evaluation of certain food additives: prepared by the Eighty-fourth meeting of the Joint FAO/WHO Expert Committee on Food Additives (JECFA). Geneva: World Health Organization and Food and Agriculture Organization of the United Nations; 2019 (WHO Food Additives Series, No. 75). Available online
JECFA (2001) Evaluation of certain food additives and contaminants. 57th report of the Joint FAO/WHO Expert Committee on Food Additives. WHO Technical Report Series 909. Available online
JECFA (1993) Evaluation of certain food additives and contaminants. 41st report of the Joint FAO/WHO Expert Committee on Food Additives. WHO Technical Report Series 837. Available online
EFSA Panel on Food Additives and Nutrient Sources added to Food (ANS); Scientific Opinion on the reevaluation of Mixed Carotenes (E 160a (i)) and beta-Carotene (E 160a (ii)) as a food additive. EFSA Journal 2012;10(3):2593. [67 pp.] doi:10.2903/j.efsa.2012.2593. Available online