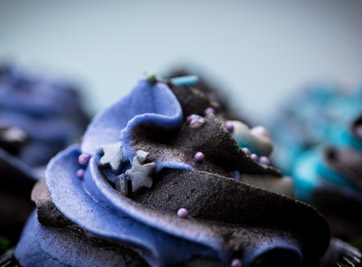 Identifiers
INS No. 151
Black PN
E 151
CI Food Black 1
CAS 2519-30-4
Physical Description
Brilliant black is a bis-azo dye that occurs as black powder or granules. It consists of tetrasodium salt of 4-acetamido-5-hydroxy-6-([7-sulfonato-4-[((4-sulfonatophenyl)diazenyl]naphthalen-1-yl)diazenyl)naphthalene-1,7-disulfonate and subsidiary coloring matters together with sodium chloride and/or sodium sulfate as the principal uncolored components. Brilliant black PN may be converted to the corresponding aluminum lake.
Common Uses
Brilliant black can be used to color confectionery, decorations and coatings, desserts including flavored milk products, edible cheese rind, edible ices, fine bakery wares, fish and fish products, non-alcoholic flavored drinks, non-dairy beverages, sauces and seasonings, and savory snacks.
Specifications
Commission Regulation (EU) No 231/2012
Codex GSFA Provisions
Brilliant black (INS No. 151) is added to foods and beverages at concentrations up to a maximum permitted level (MPL) as established by the Codex Alimentarius Commission. There are currently 4 food categories for which MPLs for brilliant black have been adopted in the General Standard of Food Additives. Many other applications of brilliant black as a color additive in foods and beverages have been proposed and are pending adoption.
Regulatory Approval
Safety Reviews
Safety evaluation of certain food additives (Eighty-seventh report of the Joint FAO/WHO Expert Committee on Food Additives) WHO Food Additive Series, No. 78, 2020. Available online
EFSA Panel on Food Additives and Nutrient Sources added to Food (ANS); Scientific Opinion on the re-evaluation of Brilliant Black BN (E 151) as a food additive on request from the European Commission. EFSA Journal 2010;8(4):1540. [30 pp.]. Available online