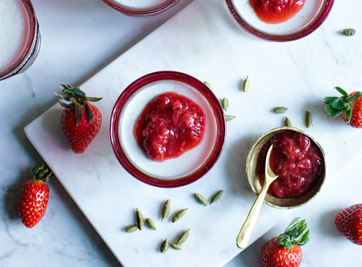 Identifiers
Allura Red
FD&C Red #40
INS No. 129
E129
EINECS No. 247-368-0
CAS No. 25956-17-6
CI Food Red 17
CI No. 16035
Food Red No. 40
Physical Description
Allura Red is principally the disodium salt of 6-hydroxy-5-[(2-methoxy-5-methyl-4-sulfophenyl)azo]-2-naphthalenesulfonic acid. Allura Red is an orange red dye that has a red to brownish shade in applications.
Common Uses
Allura Red is a highly versatile food color used in cereal, beverages, gelatins, puddings, dairy products, frozen treats, powder mixes, icings, jellies, spices, dressings, sauces, baked goods and confections. FD&C Red No. 40 is also used in pharmaceuticals and cosmetics.
Specifications
US FDA
JECFA (2016)
EU defined in Commission Regulation (EU) No 231/2012
Codex Provisions
Allura Red is added to foods and beverages at concentrations up to a maximum permitted level (MPL) as established by the Codex Alimentarius Commission and published in the General Standard of Food Additives (GSFA).
Regulatory Approvals
Safety Assessment
Allura Red is a monoazo dye that is widely used as a synthetic food color in many countries around the world. It was evaluated by the Joint FAO/WHO Expert Committee on Food Additives in 1981 and re-evaluated in 2016. It has also been evaluated by the EU Scientific Committee for Food (SCF) in 1984 and 1989 and by the European Food Safety Authority (EFSA) in 2009, 2012, and 2013.  An Acceptable Daily Intake (ADI) of 0-7 mg/kg body weight (bw)/day was established by JECFA in 1981, and during its re-evaluation of the color in 2016, JECFA concluded that new data that became available since its last evaluation do not give reason to revise the ADI and confirmed the ADI of 0–7 mg/kg bw. This ADI has also been maintained by the European review committees. The ADI was based on a NOAEL dose equivalent of 695 mg/kg bw per day derived from a dietary chronic and reproductive toxicity study in rats, which revealed slight growth suppression at the higher test level (2,595 mg/kg bw per day) in treated animals and F1 and F2 generations. Another long-term toxicity and teratogenicity study in rats using the same dietary intake levels corroborated the growth suppression effect at the high dose but only in females and resulted in a NOAEL of 2,829 mg/kg bw per day in male and 901 mg/kg bw per day in female rats. In mice the NOAEL in a similar teratogenicity study was determined to be higher at 7,300 mg/kg bw per day for male and 8,300 mg/kg bw per day for female mice. The rat was considered to be the most sensitive species and the ADI of 0-7 mg/kg bw per day was maintained when reviewed by the SCF. In their evaluation of Allura Red, the EFSA concluded that all available evidence since the JECFA and SCF evaluations did not present reasons to revise the existing ADI.
Safety Reviews
U.S. Food and Drug Administration. Final Rule: Listing of color additives subject to certification; FD&C Red No. 40. 59 Fed. Reg. 7635 (16 February 1994).
Joint FAO/WHO Expert Committee on Food Additives (JECFA) (2016) JECFA 82nd Report. Evaluation of certain food additives. WHO Technical Report Series, No. 1000.
EFSA ANS Panel (2009) Scientific Opinion on the re-evaluation of Allura Red AC (E 129) as a food additive. EFSA Journal, 7(11), 1327-66.